Sealing of Wells and Borings

Well Management Program
Well Sealing Video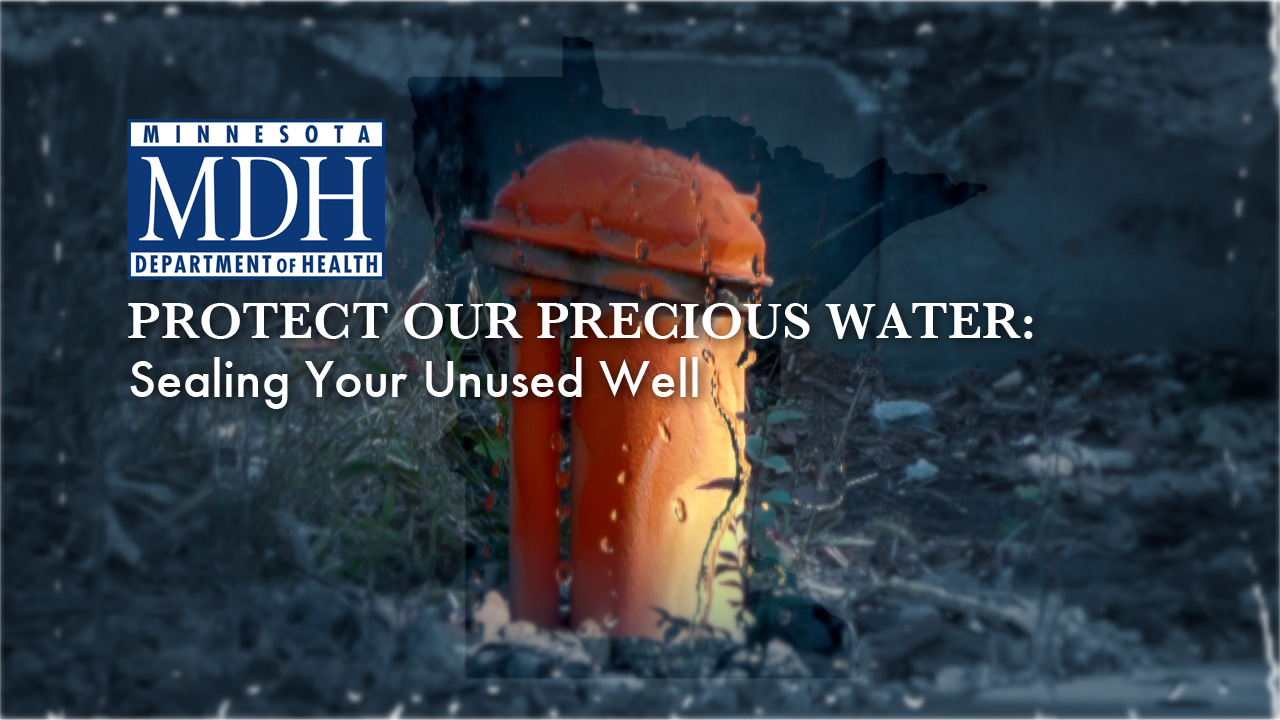 Licensed Well and Boring Contractor Directory
Visit our Licensed Well and Boring Contractor Directory to find a currently licensed well contractor who can seal your unused well.
Water Well Information
Visit Water Well Information for a complete listing of brochures and publications provided by the Well Management Program.
Well and Boring Sealing Records are not available online. You must contact the Minnesota Department of Health Well Management Section Central Office at health.wells@state.mn.us or at 651-201-4600 or 800-383-9808.
Questions?
Contact the MDH Well Management Section
651-201-4600 or 800-383-9808
health.wells@state.mn.us

Minnesota Department of Health