Assisted Living Licensure
Assisted Living Licensure (ALL) within the Health Regulation Division of the Minnesota Department of Health oversees and regulates licensed assisted living providers in Minnesota. These activities include:
Licensure
On-site surveys and enforcement
Communication with providers and the public on the issues of assisted living laws and regulation.
Our mission is to protect, maintain and improve the health of Minnesotans who receive assisted living services.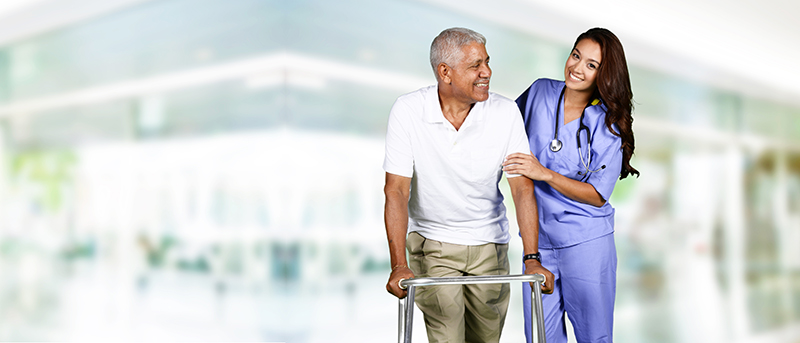 The Assisted Living Licensure law under Minnesota Statutes, chapter 144G was passed by the 2019 Minnesota Legislature and updated as part of the Legislature's 2020 7th Special Session. The law established regulatory standards governing the provision of housing and services in assisted living facilities and assisted living facilities with dementia care to help ensure the health, safety, well-being, and appropriate treatment of residents. It also authorized the commissioner to adopt rules for all assisted living facilities that promote person-centered planning and service delivery and optimal quality of life, and that ensure resident rights are protected, resident choice is allowed, and public health and safety is ensured.
Announcements
November 23, 2021: Assisted Living Survey Results now available
You can now view the results of surveys conducted at assisted living facilities from this page: Search for Minnesota Assisted Living and Home Care Provider Surveys.
November 15, 2021: Notice of Providing Assisted Living Services form now available
The Notice of Providing Assisted Living Services Form (PDF) has been added to the Forms and Self-Audit Tools page under the Notifications heading. A provisional licensee must notify MDH in writing, within two days of beginning to provide assisted living services, by submitting the Notice of Providing Assisted Living Services Form along with a copy of a resident's service plan and assisted living contract. If you have any questions, please email health.assistedliving@state.mn.us for further assistance.
November 10, 2021: Information about Food Service Transition now available
As a result of the Assisted Living Licensure laws, kitchens in licensed Assisted Living facilities are regulated under the ALL laws and exempt from obtaining food licenses from Minnesota Department of Health's Environmental Health Division (MDH EH) and local delegated partners. At this time, all inspections of kitchens/food service at Assisted Living facilities in the state will move to MDH EH. MDH EH will continue to ensure facilities comply with the Minnesota Food Code, Minnesota Rules Chapter 4626.
For more information, please see the Assisted Living Kitchen/Food Service Transition page.
Questions
Be sure to sign up for assisted living updates.
If you have any questions please email us at health.assistedliving@state.mn.us.