Commercial Tobacco Prevention and Control
Commercial tobacco use is still a problem. It kills over 6,300 Minnesotans every year and costs Minnesota $3.2 billion annually in medical costs. Investing in commercial tobacco use prevention and control saves lives and taxpayer dollars. We're working to reduce commercial tobacco's harm by:
Reducing youth access to commercial tobacco.
Reducing secondhand smoke exposure.
Increasing access to cessation resources.
Addressing commercial tobacco-related disparities.
Commercial tobacco products are tobacco products manufactured and sold by the tobacco industry, including cigarettes, e-cigarettes, cigars, and chew. Commercial tobacco is different from the traditional or sacred tobacco, also known as Cansasa, Asemaa, or Kinnikinnick, and which are used by American Indian communities for sacred purposes.
Recent news
RFP Now Open: Quit Partner™ Ambassadors
MDH is dedicating funds to offer community grants with the purpose of increasing awareness and knowledge of Quit Partner programs in communities that are disproportionally impacted by commercial tobacco and may have been targeted by the tobacco industry. This has led to higher commercial tobacco use within these communities.
The overall goal is to provide grant funding to engage community members to build trust in Quit Partner programs with the intention to increase utilization and ultimately reduce commercial tobacco use rates among adults within the communities.
Learn more and apply: Request for Proposals for Quit Partner™ Ambassadors
AICS Community Educators Overcoming the Taboo of Addiction
Youth peer educators are connecting to African immigrants from all walks of life and warning of commercial tobacco's harms
Resettling in a new country is a stressful experience. For East African immigrants who have fled the decades-long civil war in Somalia—as many in Minnesota have—stress can be compounded by trauma. Increased exposure to stress and trauma may be related to this community's higher rates of commercial tobacco use in Minnesota. It is estimated that 24 percent of East Africans in Minnesota smoke cigarettes or hookah compared to 13.8 percent of Minnesota's overall population.
African Immigrant Community Services (AICS), a nonprofit organization in Minneapolis that serves refugees and immigrants, is working to lower commercial tobacco use in the community by encouraging women and youth to educate others about the harms of nicotine addiction, especially hookah use.
Read more: AICS Community Educators Overcoming the Taboo of Addiction
CLUES Empowers Underserved Latino Groups to be Healthy
Health disparities, including higher rates of harm from commercial tobacco use, disproportionately affect Latinos in Minnesota, especially among LGBTQ Latinos and Latinos living with mental illness.
Now ground-breaking efforts to understand and address the cultural influences around tobacco use are being made by Comunidades Latinas Unidas En Servicio (CLUES). CLUES developed an ad campaign called "És My Time" using culturally tailored messages and images to encourage tobacco cessation in the two target communities. The campaign is designed "to help empower Latinos who are LGBTQ+ and those living with mental illness to take control over their tobacco habits and feel empowered to quit," according to the CLUES website.
Read more: CLUES Empowers Underserved Latino Groups to be Healthy
RFPs Now Open: Youth E-cigarette Prevention and Cessation Initiative
The 2021 Minnesota Legislature appropriated funds for the Minnesota Department of Health to administer a new initiative to address youth e-cigarette and other commercial tobacco product use and cessation. The initiative includes community grants, statewide technical assistance and training, coordinated counter-marketing campaign, and surveillance and evaluation. The overall goal of this initiative is to reduce youth e-cigarette and commercial tobacco use in Minnesota by 25 percent by 2026.
Learn more: Youth E-cigarette Prevention and Cessation Initiative
Tobacco-Free Alliance Mobilizes Change Agents in St. Paul Area
Young people find their voice protecting their communities from the harms of commercial tobacco.
The tobacco industry has long targeted young people with marketing designed to get them hooked on nicotine early. Consequently, when youth learn they are targets for tobacco marketing, they provide an urgent, compelling, and authentic voice to advocate for commercial tobacco prevention and control.
That's why Tobacco-Free Alliance Minnesota is educating and mobilizing young people—many from underserved communities—to make big changes to tobacco policy in their communities, including combating flavored tobacco.
Read more
Minnesota has made historic progress
Thanks to effective, evidence-based policies that ensure clean indoor air and keep commercial tobacco prices high, Minnesota's smoking rates are the lowest ever recorded.
Among 11th graders, smoking fell from 12.2 percent in 2013 to 8.4 percent in 2016. Among adults, smoking fell from 16.1 percent in 2010 to 14.4 percent in 2014.
Learn more about youth commercial tobacco use.
We have more work to do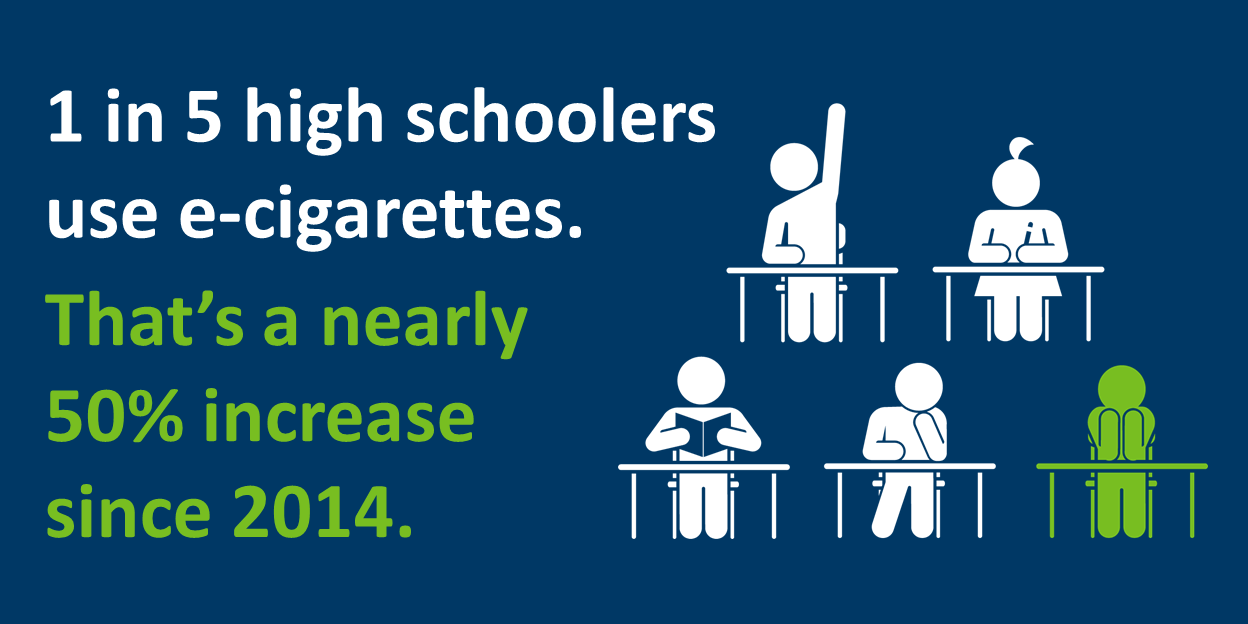 More kids are using new and flavored products, like e-cigarettes. E-cigarette use is twice as high as conventional cigarettes. Nicotine, found in these products, is highly addictive and harmful to the adolescent brain.
Learn more about e-cigarettes and other vaping products.
Many communities also still use commercial tobacco at significantly higher rates. Culturally appropriate and community-led efforts are needed to close these gaps.