Active Schools Minnesota
Making Being Active a Way of Life for Our Students
Across Minnesota, schools are coming together to make being active a way of life for our students. Thanks to the Active Schools Minnesota initiative, schools are increasing time that students are physically active.
National guidelines recommend that students get at least 60 minutes of physical activity every day. Students need to be active daily for their optimal health.

Research also shows that when students move more, they learn and behave better in the classroom and miss fewer school days due to illness.
Watch our video!
Active Schools Minnesota is a collaboration between the Minnesota Departments of Health and Education and is supported by the Statewide Health Improvement Partnership (SHIP).
Active School Strategies
Through SHIP, schools across Minnesota are implementing these evidence-based strategies to increase physical activity opportunities:
Quality physical education
Active classrooms
Active recess (check out our new Active Recess training videos!)
Physical activity during out-of-school time (such as Safe Routes to School)
Learn more about Active Schools strategies.
Pilot Study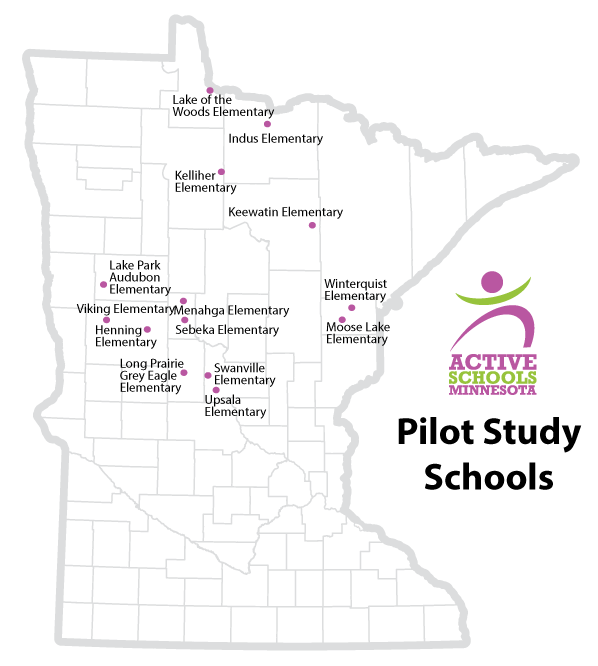 Between 2014 and 2016, SHIP worked with the Minnesota Department of Education to implement and evaluate the Active Schools Minnesota initiative in 14 elementary schools in central and northern Minnesota. An evaluation study was conducted to capture the impact of the Active Schools Minnesota strategy in those schools.
The pilot study schools committed to increasing time in two evidence-based Active Schools Minnesota strategies to increase opportunities for physical activity during and outside the school day.
Learn More
Is your school ready to get started? Learn how to get involved in Active Schools Minnesota by contacting your local public health office or by emailing Health.healthyschools@state.mn.us.